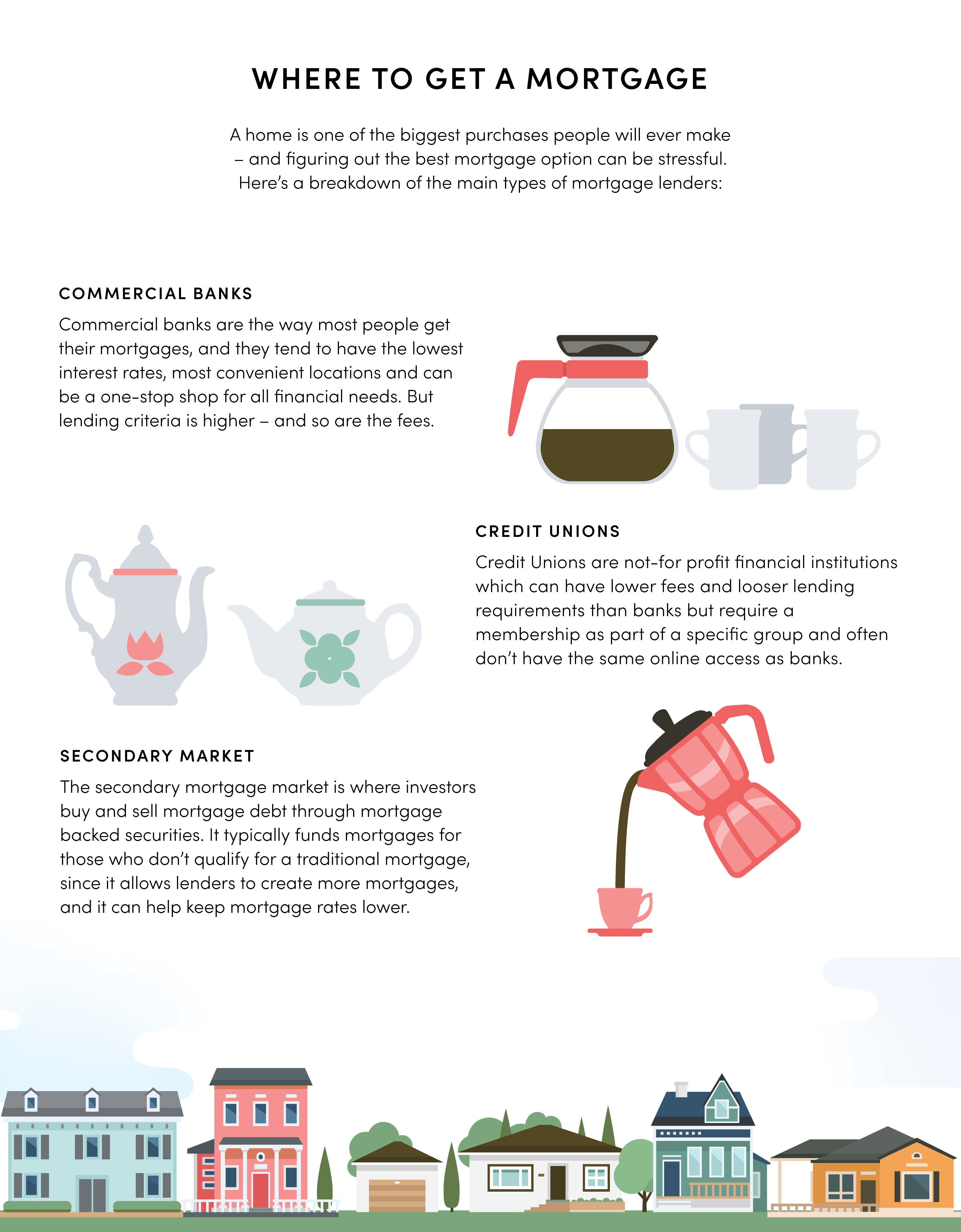 A home is one of the biggest purchases people will ever make – and figuring out the best mortgage option can be stressful. Here's a breakdown of the main types of mortgage lenders:
Commercial Banks
Commercial banks are the way most people get their mortgages, and they tend to have the lowest interest rates, most convenient locations and can be a one-stop shop for all financial needs. But lending criteria is higher – and so are the fees.
Credit Unions
Credit Unions are not-for profit financial institutions which can have lower fees and looser lending requirements than banks but require a membership as part of a specific group and often don't have the same online access as banks.
Secondary market
The secondary mortgage market is where investors buy and sell mortgage debt through mortgage backed securities. It typically funds mortgages for those who don't qualify for a traditional mortgage, since it allows lenders to create more mortgages, and it can help keep mortgage rates lower.