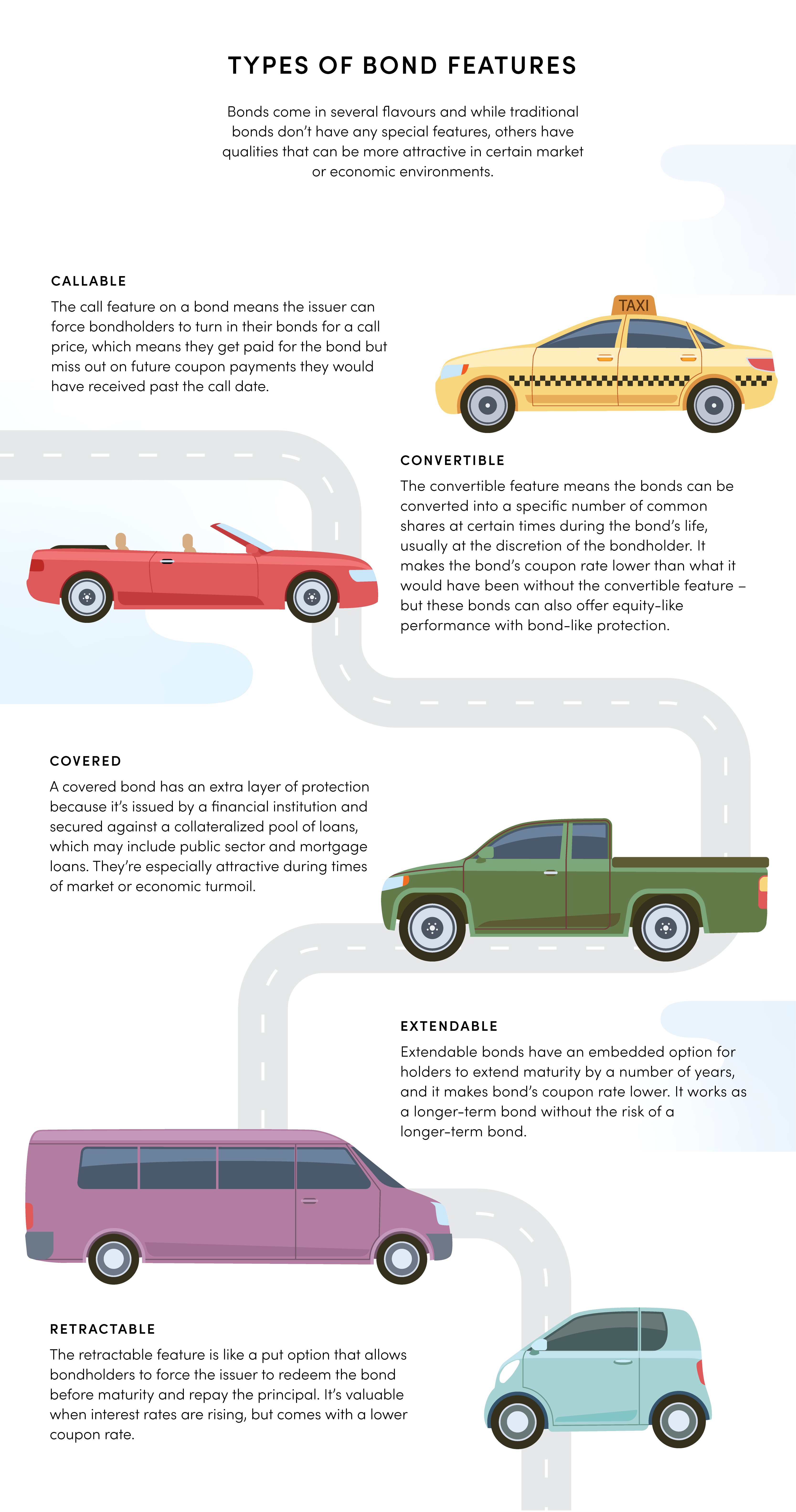 Bonds come in several flavours and while traditional bonds don't have any special features, others have qualities that can be more attractive in certain market or economic environments.
Callable
The call feature on a bond means the issuer can force bondholders to turn in their bonds for a call price, which means they get paid for the bond but miss out on future coupon payments they would have received past the call date.
Convertible
The convertible feature means the bonds can be converted into a specific number of common shares at certain times during the bond's life, usually at the discretion of the bondholder. It makes the bond's coupon rate lower than what it would have been without the convertible feature – but these bonds can also offer equity-like performance with bond-like protection.
Covered
A covered bond has an extra layer of protection because it's issued by a financial institution and secured against a collateralized pool of loans, which may include public sector and mortgage loans. They're especially attractive during times of market or economic turmoil.
Extendable
Extendable bonds have an embedded option for holders to extend maturity by a number of years, and it makes bond's coupon rate lower. It works as a longer-term bond without the risk of a longer-term bond.
Retractable
The retractable feature is like a put option that allows bondholders to force the issuer to redeem the bond before maturity and repay the principal. It's valuable when interest rates are rising, but comes with a lower coupon rate.