Supply is the relationship between a range of prices and the quantities supplied at those different prices. It is visually represented by a supply curve (see below).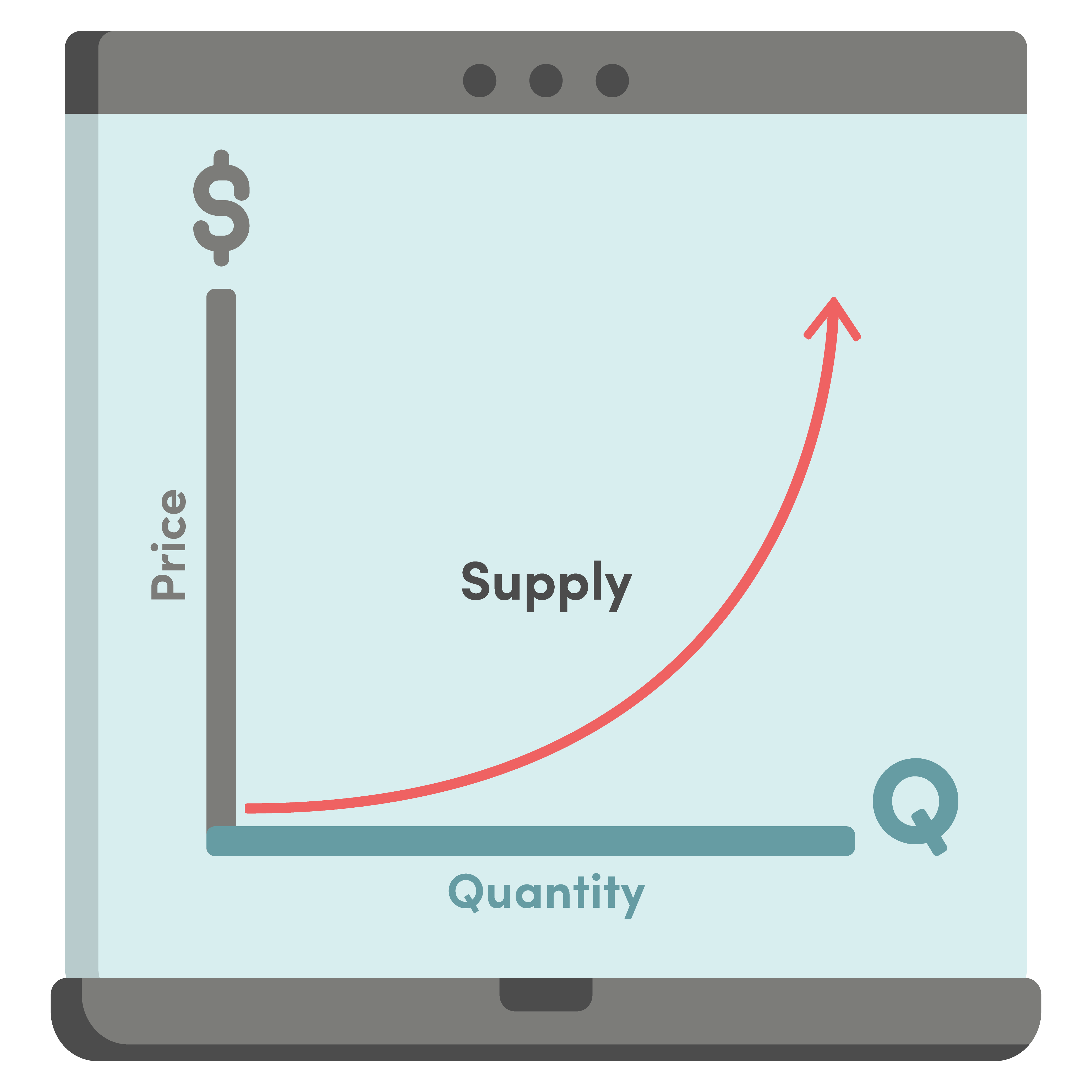 Quantity supplied is a point on the supply curve that indicates the number of units of a good or service at a specific price.
While supply is the entire supply curve, quantity supplied is a single point on the curve.
Shifts in entire supply curves are different from shifts along a supply curve, which are changes in the quantity supplied.
The vast majority of supply curves are upward-sloping from left to right and illustrate the law of supply — as price increases/decreases, the quantity supplied also increases/decreases.
Concerts muck with economic theory though, as suppliers have less ability to adjust the number of tickets. They can't just add more as venue seating is largely fixed. And adding shows is only desirable for the artist (supplier) if they can sell all or most of the additional tickets.
For several months, the supply of Taylor Swift tickets in Canada stood at zero — until she announced six Toronto shows as part of her Eras tour. Fans could not shake off their excitement and economists too, as they extrapolated the potential impact on the local economy.
"Swiftonomics" is the term used to describe the Swift-induced economic boost wherever she plays. While figures vary, she's having an undeniable impact on economic activity everywhere she goes – and in Seattle, seismic activity too.
Price doesn't really seem to matter as Swifties snap up any and all tickets as soon as they become available. And those who aren't The Lucky One fortunate enough to score tickets are paying crazy prices for resale tickets.
This is a huge concert series; not easily able to be expanded to meet demand. Why does that matter? Find out here.